See-Through Wood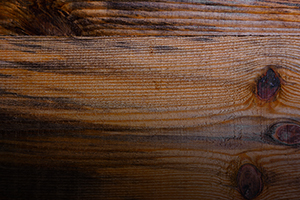 Researchers have developed a new material that looks like glass but is actually made of wood. It's lighter, stronger, and more environmentally friendly than glass, and also has lower thermal conductivity, meaning that it could reduce heating and cooling costs when used as a building material.
Previous experiments with transparent wood involved the use of sodium chlorite to remove lignin, which is what gives the wood its structure. This not only weakens the material but also generates harmful waste products. The new method uses hydrogen peroxide, which is brushed on the wood before exposing it to UV light. This only removes the portion of the lignin that gives the wood color, resulting in a material that's 50 percent stronger than earlier see-through wood products.
Compared with glass, transparent wood produces less glare and can even be used in load-bearing situations. In addition to building applications, the new material is ideal for solar panels, electronics, and furniture.