Holographic Meetings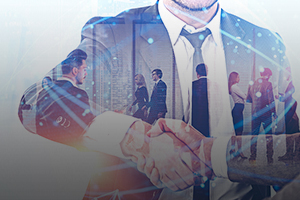 At their recent annual developer conference, Microsoft announced its plans to develop a mixed reality platform that allows users to interact with 3-D avatars in a virtual space. Known as Mesh, the system also enables participants to "pass" objects to one another, making it ideal for businesses and organizations that deal with physical prototypes.
Rather than 3-D printing models and distributing them to a design team that then meets virtually on a video conference call, Mesh will enable team members to gather as avatars around a high-resolution image that can be modified dynamically. It will also offer users a way to attend virtual social gatherings, concerts, and sporting events and even dine with family and friends.
Like other collaborative virtual reality (VR) workspaces (like Spatial), the platform will be compatible with a variety of VR headsets. And while it's currently available as a preview, Mesh is still very much in the development phase.