Bringing Photos to Life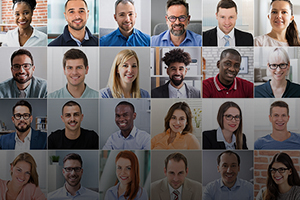 A revolutionary new technology called Deep Nostalgia™ allows users to animate old family photos and create realistic videos of ancestors they have never even met. Licensed by MyHeritage, the platform combines deep learning and advanced image processing to make people in still pictures smile, blink, and move their heads – bringing portraits to life.
Deep Nostalgia uses a series of drivers, each of which creates a fixed sequence of gestures. A default sequence is automatically selected by the system; however, users can change the sequence from a number of available "Animation" options.The feature requires high-resolution images, so historical photos are first enhanced using their PhotoEnhancing feature.
Animation typically takes about 10 to 20 seconds and the output video can be saved and shared. The service is free for an unlimited number of photos with a "Complete" membership to MyHeritage; other members and non-subscribers can use Deep Nostalgia on a limited basis.