Disinfecting Robot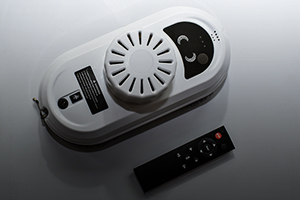 Among the wide array of robots featured at the recent virtual Consumer Electronics Show (CES) was the ADIBOT — an autonomous system that can disinfect hospitals, schools, fitness centers, hotels, offices and other spaces using ultraviolet germicidal radiation.
A proprietary software platform enables users to personalize navigation for their location. The robots are also equipped with Lidar and other sensors to reliably avoid obstacles and maneuver in spaces as small as one square meter. UV-C bulbs are arranged in a 360-degree configuration to disinfect up to 99.9 percent of areas where they are deployed.
Systems such as this will make it easier for schools, businesses and other organizations to reopen safely while eliminating the need for harmful chemicals and costly downtime.