Electric Car for Under $10,000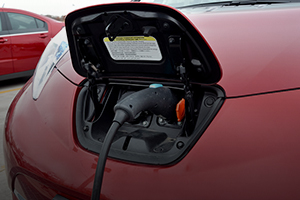 A leading supplier of electric scooter commuter systems recently unveiled a two-passenger car that will expand the utility of their ride-share networks. Bolt Nano is an all-electric, four-wheeled vehicle designed for use in metropolitan areas when e-scooters may not be practical (e.g., longer commutes, traveling during bad weather, with a companion or with extra baggage).
Small enough to drive through a regular doorway, Nano can maneuver through traffic with ease. It also reduces parking congestion since four Nanos will fit into a single standard space. And the totally electric infrastructure reduces pollution while eliminating the burden of owning a car in the city.
Due to become available at the end of 2020, the basic Bolt Nano will sell for $9,999, and pre-reservations are being accepted on the company's Web site for a refundable deposit of $999. Owners will also be able to earn revenue by sharing their vehicle using the Bolt ride-share platform.